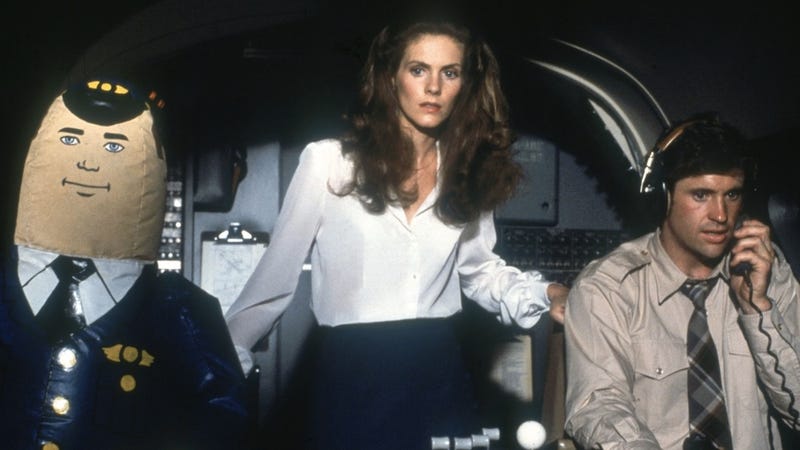 With so many people cooped up in a tiny cabin 30,000 feet in the air, it's inevitable that at least one flight experience in your life is going to be less-than-stellar. But some experiences are much, much worse than others. So while you're traveling home this holiday season and that baby next to you won't stop screaming, just be glad you weren't on any of these flights. And if you were, we are so, so sorry.
---
Put Your Seat in an Upright Position or Else
In 2011, a passenger on a Ghana-bound flight from D.C. exchanged some "heated words" with the man seated in front of her, who had apparently taken a very inopportune time to lean back. The heated words were, of course, just the amuse-bouche to the "smack in the head" that was the main event. Another passenger stepped in, a flight attendant intervened, and the pilot turned that plane around and headed right on back to Dulles.
The problem was, the plane hadn't gotten very far and still had about 16,700 gallons of fuel left—or 57 tons. That's a lot of fuel, far too much to land with at least. So what's a pilot with a heavy-ass plane full of potentially violent, unruly passengers to do? Fly around for half an hour until some of that excess weight gets burned off, of course. Which, for some reason, prompted the Air Force to to jump into the mix by sending two F-16 fighter jets to hang out about 1,000 feet above them.
When the plane eventually landed, the Dulles police were waiting, the passengers were eventually deemed free to go, and everyone spent the night in a hotel until the rescheduled flight the next morning. And while we have no direct accounts, it's safe to presume that, on the return flight home, there was no need for the flight attendants to ask that seats be returned to their upright positions.
---
At Least There's No Line for the Bathroom
If you're going to complain about the state of an airplane's bathroom, you better hope no one from this particular Continental flight from Amsterdam to Newark is in earshot. Because, buddy, you ain't got shit (I'm sorry, I had to) on them.
After takeoff, the flight crew noticed that the toilets didn't quite seem to be, well, working, so they made a short pitstop in Dublin which turned into an overnight stay. But hey, at least they weren't going to be stuck crossing their legs on a transcontinental flight, right? Not quite. On the second takeoff attempt, the crew once again noticed something might be wrong with the toilets, the sewage flowing down the aisles of the plane being their main clue.
Gross, but at least we can all laugh about it, right? "I've never felt so offended in all my life. I felt like I had been physically abused and neglected. I was forced to sit next to human excrement for seven hours," said Colin Brock, a passenger who took photographs of his excremental seat-mate. Ok so its more of a subtle laughter. Maybe try a cruise next time, Colin.