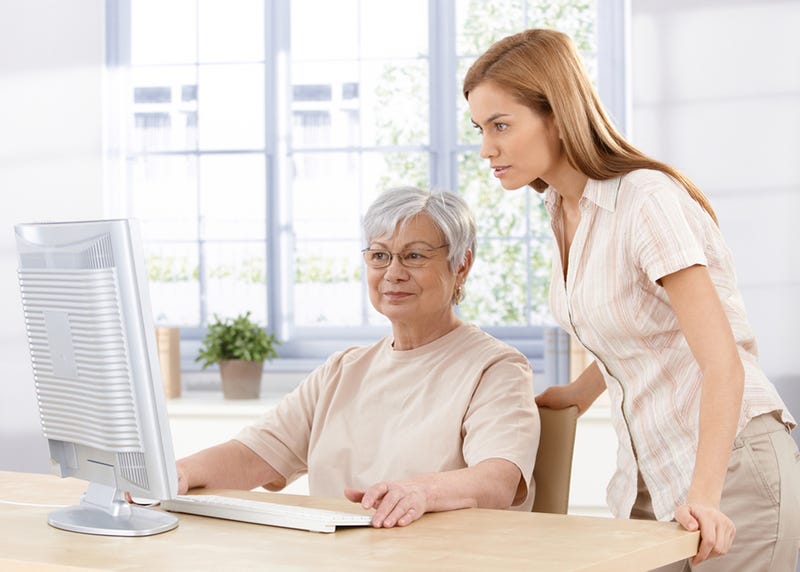 Being a tech blogger has made me the default tech support for my family. Especially for my mother. While she's pretty savvy, all things considered, she still asks me some pretty funny questions.
Rather than getting frustrated that she can't remember how to upload photos from her camera onto her computer for the umpteenth time (actually, we've slain this dragon now that her iPhone is her camera), I've started tracking the questions she's asked. And how I have answered. Programming note: some of these answers have been modified to make me seem more patient and understanding and like I curse less.
1) Why does Siri hate me?
Well, Siri is not a sentient being, so she doesn't possess the ability to feel, let alone hate. But you may be referring to her inability to answer your questions in the way you feel is actually useful. That's because Siri sucks. She has only recently exited beta, which is a public testing phase. She's a work in progress, and will hopefully get better in the future. Hopefully. In the meantime maybe just Google it?
2) Speaking of iOS 7, I don't like it. Why did Apple change to iOS 7?
I'm sorry you don't like iOS 7, but I think it's better than iOS 6 in almost every way. It has flat design, better notifications, a new notification center, and just looks much, much nicer. You will get used to it, I promise. This is just how things work, unfortunately. Things change! I know it's frustrating to have to acclimate to a new way of doing things, but you just have to slog through it for a while. If you need help, here's an easy guide.