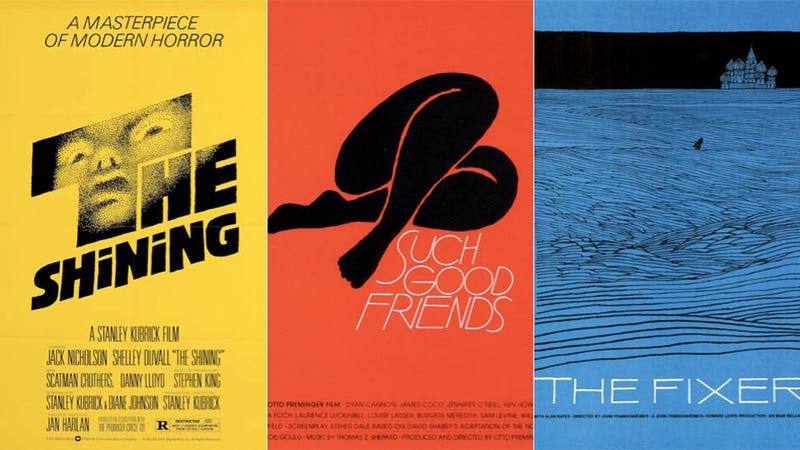 Remaking movie posters into ultra-minimal cinematic tributes has been one of the Internet's favorite past-times of late, but the staid results—while occasionally clever—lack heart. Passion. Excitement.
Like that of mid-century graphic design legend Saul Bass, who was the king of the film poster and title sequence. He managed to inject basic forms with a distinct energy and urgency and his work—often thick swathes of black backed in primary colors—feels alive, somehow capturing the same thrill as seeing the films up on the big screen.
Bass made his major stylistic mark between the charmingly twee advertisements during Hollywood's early years and today's clichéd, digitally-constructed stills. Google honored his May birthday with an extra-special Doodle, and now Film.com has pulled together a gallery of every single one of his movie posters (the mere sight of which had me heading over to Netflix to add and sort out my queue accordingly; such is the man's incredible power!).