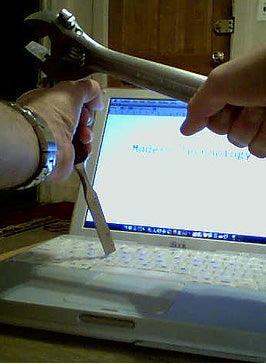 "Apple decides to subcontract its engraving service."—Ultim8fury
It looks like the post-Grammy download rush could pose a potential IT security risk on Monday to lots of businesses. Since many illegally downloaded songs can contain malware opening up corporate networks to new problems.
A huge blow was dealt to the Xbox Live Arcade team today, as their director, Greg Canessa left for PopCap Games. Hopefully this won't put a kink in the XBLA release schedule, which is finally moving.