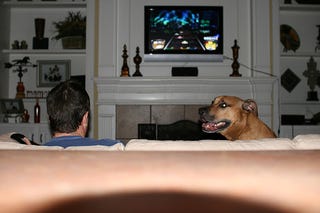 "If You beat my score on Guitar Hero, I'll pee on you"—Deviant Spawn
The NBA is calling out YouTuber's who can hold their own with a basketball. All you have to do is
upload videos of your best b-ball moves
. The good news is that the top 10 from each week will appear on TV, the bad news is that it's on the NBA Channel.
Being a tech obsessed person your electricity bill is probably a little higher then average, but you've got nothing on Al Gore. His yearly average power consumption came to 221,000-kWh. That's nearly $1,400/month. So much for an Inconvenient Truth.
More important stuff after the jump.

The British are complaining, the British are complaining. About the price of Vista that is. They are petitioning Tony Blair to demand MS to lower the U.K. price of Vista, which currently is coming in at $254 US for just an upgrade.
In other Vista news, a bug has been found that is forcing some users to have to reactivate their operating system when they install new drivers or software. Wow the more I hear about Vista, the happier I am that I decided to stick with XP/OS X for the time being. – Ben Longo