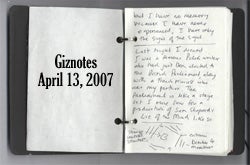 Cisco has fixed a couple of Wi-Fi Vulnerabilities. If left unpatched, an unintended user could gain access to your network. Click here for more info.
Tisk tisk, two of BenQ's execs (Chairman Lee Kun-Yao & President Sheaffer Lee) are being charged with insider trading.
It's official: Google is buying web-advertiser DoubleClick for $3,100,000,000. Man that is a lot of 0's.
PRMTXT is a program that will text your prom-going kid not to drink or do fun stupid things on prom night. Here's a tip, maybe your kid would actually take your advice if you'd talk to him/her instead of having canned text messages do it for you.– Ben Longo