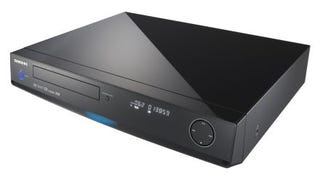 Gary Merson is the first to check out the Samsung BD-P1200, the first of the second generation Blu-ray players.
It looks to be a great unit. The 1200 improves upon the BD-P1000 by adding a few cool tricks, but more importantly improves upon the last generation's eternal load times by starting in 30 seconds. And video performance was described by the veteran video journo as "flawless" in HD, and the best around in upconverting SD. It's also cheaper at an MSRP of $799.
Anyhow, here are some of the more notable updates:


HDMI 1.3 support gives the player the mojo which only a few TVs can take advantage of. Learn more about the wider color range, and lipsync features here.