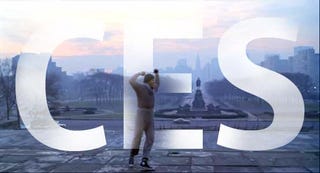 CES is filled with thousands of gadgets and lots of people to talk to. But most of these "new" products are really just moderate updates. So in case you missed the goodies in the wave of CES news, here's just our favorite stuff after the jump. Yes, lazy people—life takes care of you again!
Biggest TV:

Panasonic's 150-inch TV

We love it because: It makes us feel small.

Trouble is: You have to build your house around this TV.