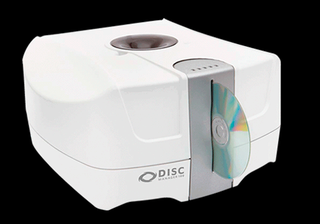 We get lots of pitches for products, but the guys at Disc Makers finally found one that pierces through the clutter and reaches into the heart of our everyday worries. Here's what we got:
Hi Jason,

Are you looking for a safe place to store your adult DVD collection?
Dude, it's like you're staring right into my soul!
Disc Makers has you covered with the Disc Manager 100. The Disc Manager 100 allows users to store and password protect certain DVDs owners may prefer to keep private.