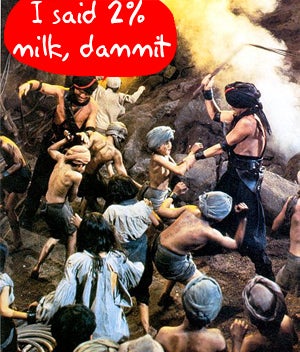 If you spent the weekend polishing your application and resume to a pithy, perfectly pitched gloss of why you're the best person on the planet to
work for Giz
for abysmal pay—but you'll get learned real good, honest—just a reminder that the
deadline is midnight tonight, Eastern time
. No exceptions, unless you're like the spawn of Bill Gates or Steve Jobs, then we might be able to squeeze you in. Everyone else,
here are the requirements
. Tips@gizmodo.com, subject NYC INTERN. And for the love of all that is holy, NO ATTACHMENTS (like srsly, we'll toss your application). Good luck!