Let's face it:
steampunk
is dead. It used to be pretty cool, but we've seen enough normal gadgets covered in leather and brass to last a lifetime. It's no longer new or interesting, and until someone makes a functioning airship, I don't care about steampunk anymore. Let's celebrate the life of steampunk while confirming its death with a Photoshop Contest, shall we? I want you guys to make some completely ridiculous steampunk gadgets as we give this trend the Viking funeral it so badly deserves.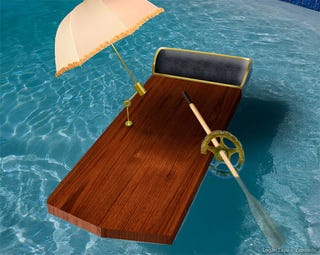 Create some ludicrous steampunk gadgets in Photoshop, then save your winning results in JPG, GIF or PNG format. Save the files with a FirstnameLastname.jpg naming convention as you'd like to be credited, and send your entries to
contests@gizmodo.com
with "Steampunk Gadgets" in the subject line. Next Tuesday, I'll pick three winners and showcase the rest of the best in our Gallery of Champions. Get steampunkin'!