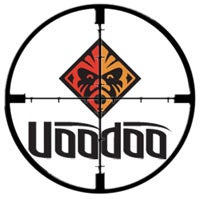 Techgage is reporting credible evidence to support a rumor that HP is going to shut down the VoodooPC operation, citing both an internal e-mail discussing layoffs, and the fact that the company returned over 300 power supplies to Topower, a hardware partner. It would be strange for HP to be shutting down its boutique hardware shop, given the fact that it is just now ramping up promotion of its newest, totally cool
Envy
and
Omen
systems, but stranger things have happened in corporate America, and these are strange times indeed. Say it ain't so, Rahul. [
Techgage
]
Update: Voodoo founder Rahul Sood answered us—see his reply below:
Rahul understood our concerns, and replied with the following slightly ambiguous message:
HP is working on a plan to better leverage its existing resources to bring Voodoo products to market faster and make them more accessible to consumers. I can assure you that Voodoo employees and champions of the brand will continue to work on the conceptualization, design and development of Voodoo products.
We can infer from this that the Voodoo brand will continue, and the Voodoo team will stay more or less intact, but that Voodoo may move into a more designy role here, and do less of the nuts-and-bolts assembly that it was doing before. That's my interpretation. As was the case a month ago when we inquired as to the health of Voodoo, Rahul directed us to his
blog
for further info.
Thanks Rahul!