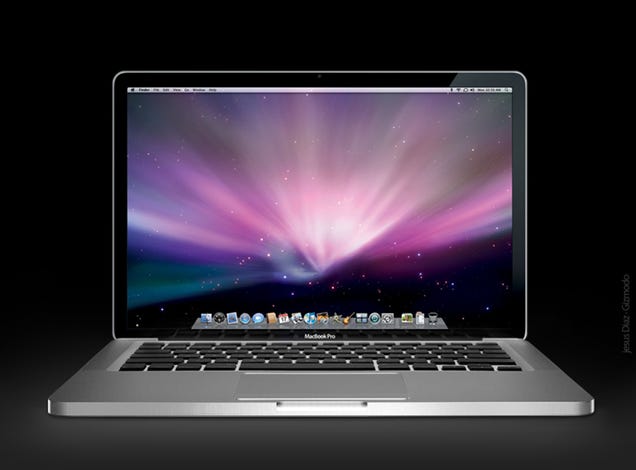 Here's a crystal clear image of the new MacBook Pro 2008. At least, if you trust yesterday's alleged spy shot. I created it using that image as a guide for those of you too impatient to wait until tomorrow's Apple event, like myself.
Just like it happened
with the iPod nano mockups
, let's hope this one is also right on the money. Why? Because 1) I love the design and 2) I'm in the market to buy a replacement for my aging PowerBook 17. I can't wait to get this 15-inch beauty.Is this thing real? Are the
all those rumors
going to be true? What about the
last minute rumors
?