A lot of things changed this week. A lot. Personally I could not be happier (not one bit), but even if it's good, change can often be a bumpy process. But you know what never changes? The tidal of wave of new applications that hits the App Store each and every week. Our rock. Let us dive in.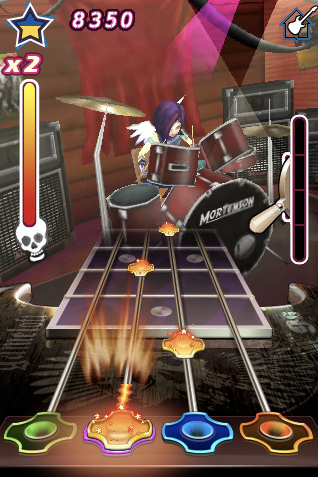 Guitar Rock Tour : While it appears to be guilty of any number of IP infringements, Guitar Rock Tour brings a Guitar Hero/Rock Band-like experience to the iPhone, with playable guitar and drums set to what are surely cut-rate covers of Rock You Like a Hurricane and others of that ilk. At $10 this better be awesome, but if you need to take your simulated rocking with you everywhere, here you go.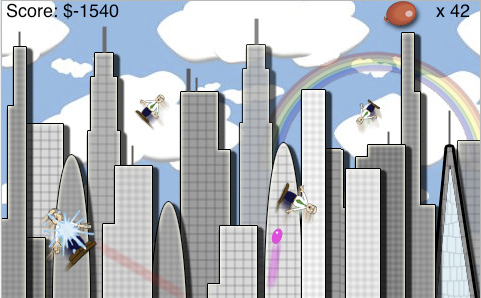 Wall Street Skeet: No no, not that skeet. The shooting. Toss up some day-trading fatcats and hit them with water balloons while the tears spill onto the 401(k) statement you just received. $1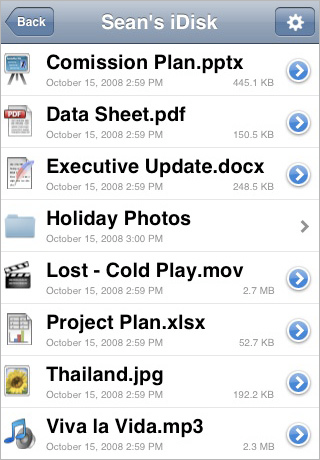 Mobile Files: From a few weeks back, but probably of note to Mobile Me/iDisk users-Mobile Files claims to be the only free app that can access your iDisk on the run. Files capable of being read by your iPhone (mp3s, office docs, etc) can be viewed remotely. Free Pankaku PASY02: Cool looking synth app that generates tones based on how you manipulate an elastic-y spiderweb interface via multitouch. $1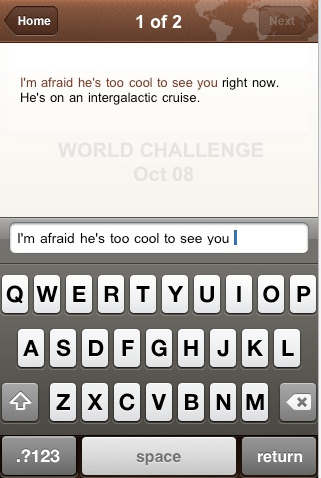 Idle Hands : Hone your multitouch typing skills with Idle Hands (kudos for the name, guys), which not only keeps track of your performance ranks it with other users of the app around the world and allows you to enter into monthly challenges. Free. This week's app coverage on Giz: •The iPhone Ocarina: Link Never Would Have Allowed This •Drug Lords For iPhone Takes Dope Wars To the Next GPS-Assisted Level •Confirmed: 3G Tethering Coming to iPhone •iPhone 2.2 Screenshots Show Full Podcast Interface, Polished Store App •iPhone FakeCalls App Bails You Out of Awkward Situations •iPhone Bug Crashes the Phone when Malicious Video is Played •The iPhone OS 2.2 Rumor Round Up
This list is in no way definitive. If you've spotted a great app that hit the store this week, give us a heads up or, better yet, your firsthand impressions in the comments. And for even more apps: see our previous weekly roundups here, and check out our original iPhone App Review Marathon. Have a good weekend everybody.