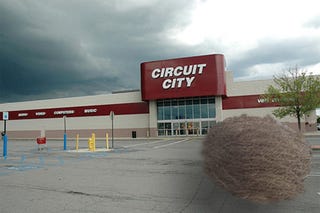 As you probably already heard,
Circuit City filed for Chapter 11 bankruptcy protection today
, becoming the latest, and biggest casualty of the recent economic downturn. Keep in mind that filling for Chapter 11 does not necessarily mean that Circuit City will cease to exist—it means that the company will be given debt relief and an opportunity to reorganize. Still, there is a very real possibility that this reorganization could fail and Circuit City will cease operations altogether. So my question is: would you miss Circuit City if it completely bit the dust?