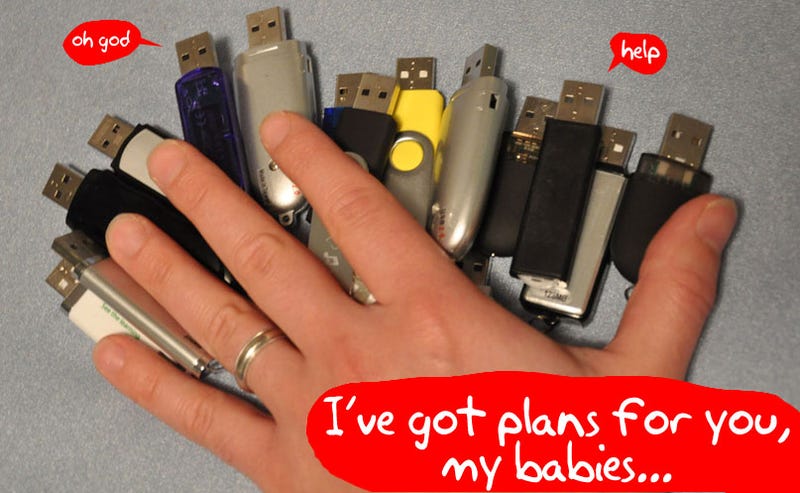 With 8GB flash drives available for under $20 and 32GB drives edging into the mainstream, nobody can blame you for shelving old USB sticks. But there are a surprising number of uses for those rickety, sub-gigabyte keychains.
There are nearly endless ways to bring a USB stick out of retirement, and they're not just gimmicks: virtually all USB sticks, 32MB USB 1.1 dinosaurs included, can be repurposed into anything from a lifesaving troubleshooting tool to an entire portable OS. Here are your best options:
Turn it into a physical "key" for your computer
For security freaks or the extraordinarily literal-minded, Vista has built-in software to convert your USB key into an actual key, such that your PC won't boot without having it inserted. It might not be ideal if your key may be old enough that it is likely to fail on you, if you have a propensity to lose tiny things, or if your laptop only has one or two USB ports to begin with, but it definitely offers a special kind of peace of mind. For Macs, Rohos essentially does the same thing, but at $30, it's not particularly recession-friendly.