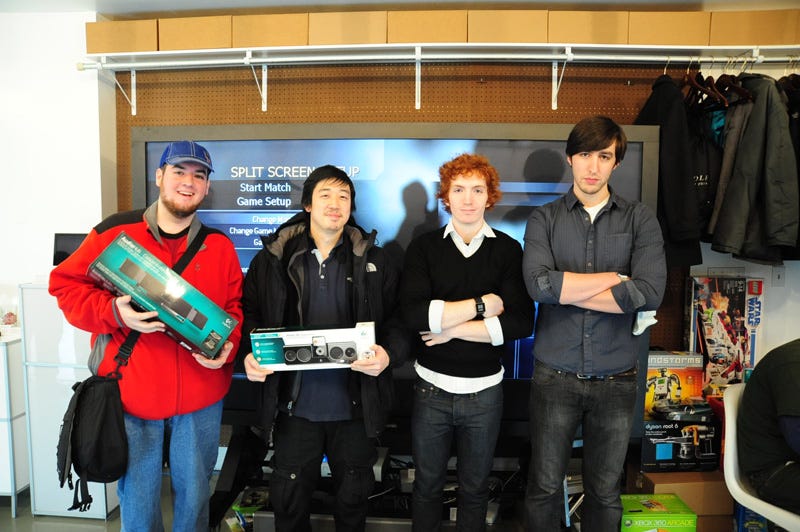 After much boasting, the first challengers to Matt and Adam in Call of Duty 4 came, saw, and conquered, and won some sweet prizes from our Santa bag. They've fared better in subsequent matches, but more challengers are needed!
Yeah, after that first one it was "we got hustled" this and "radar was on" that, but their faces here tell the story better than I ever could.
Come take 'em on—we're here 'til 8:00pm, then it's on to the reader meetup for beers across the street. And if not tonight, there's always Saturday and Sunday—11:00-12:30 and 2:00-3:30 the boys will be here, thereabouts. The deal is: make a donation to Toys For Tots, take on our CoD fanatics, and if you beat them, win a prize. All for a good cause.