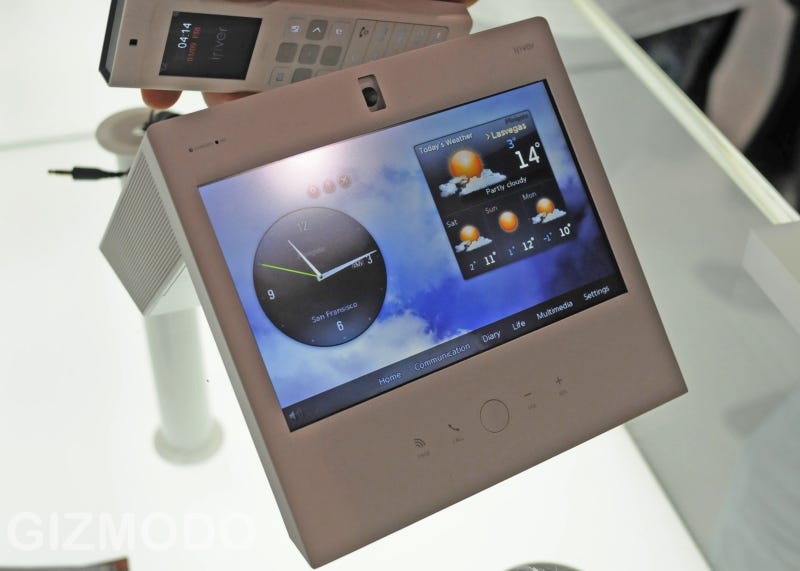 The Wave Home is primarily a touch-screen video VoiP phone, but with a web browser and Chumby-like widgets built-in. It also looks like it was designed for a German modernist millionaire's night stand.
It stands arched in white plastic, with a 7" LCD touch screen looking out at you; a wireless handset tucked into the back is for when you don't want to use the video speakerphone.
Video quality looks good for the camera, and the UI is almost as beautifully done as the iRiver says it will run under $400, and availability is pending negotiations with VoiP carriers—they want to bundle it with service, because right now, it doesn't run Skype or any similar services. Bringing such a unique device into a big VoIP partnership might pose some problems, but we hope not, because this thing is beautiful.
iRiver also brought out a similarly Braun-inspired D50N, a wi-fi "communicator" with a full Qwerty keyboard for IM, browser, and translation dictionaries: