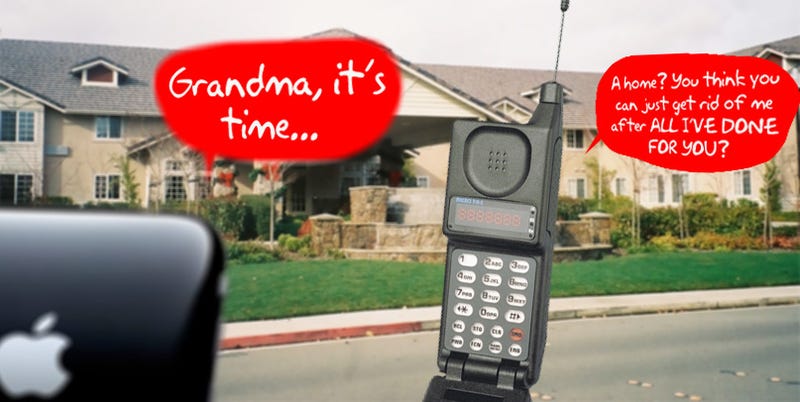 Not every gadget is salvageable, and sometimes the best way to deal with an old device is to just let it go. Here are the most profitable, helpful and generous ways to say goodbye.
Most hardware doesn't age well. PCs can quickly become too old to salvage, entire cellphone generations pass in about three years and the country is moving on from outdated CRT display tech en masse. Newly idle gadgetry is the dark side of every upgrade, but there are responsible, beneficial ways to get rid of it.
Sell It
You know, one man's garbage, et cetera. There are a few ways to sell you stuff, and although most old hardware won't net you big bucks, finding a decommissioned gadget a new home is particularly satisfying.
If you think you've got something with niche appeal, eBay is your savior. Your Razr V3? On the right carrier, or unlocked, it could be worth an easy $75, while fetishized first-gen iMacs can rake in well over $100. Shipping as selling on the site can be a hassle and it's one of the most obvious options, but don't ignore the possibility—you never be sure what junk people are willing to pay for, and eBay is the easiest way to find out.
You're not bound to make as much money on Craigslist as on eBay, but it's easier and at least you'll know that whoever adopts your stuff will appreciate it. It's local, so you can usually convince your chumps to come pick you stuff up. Lifehacker as a great guide for getting the most out of Craigslist, but as long as you don't list your Zen Xtra in the Casual Encounters section it should be able to sell itself, or at least give itself away.