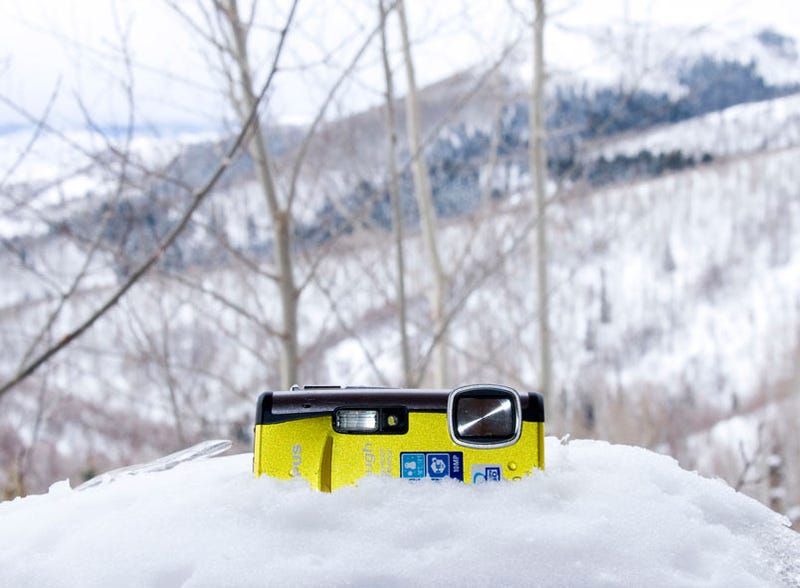 The Gadget: Olympus' waterproof, shockproof, coldproof—and hot-tubproof—10-megapixel pocket cam with new controls that work when you are gloved and freezing, as I discovered over the past weekend in Park City, UT.
The Price: $300
The Verdict: The Stylus Tough 6000 is waterproof to 10 feet, shockproof to 5 feet, can withstand temperatures as low as 14 degrees Fahrenheit. In this camera, Olympus even acknowledges the fact that its xD format is pretty much useless, and includes a MicroSD adapter, so you can buy a much more useful MicroSD card instead. (I used a 4GB SDHC one for this test, and didn't notice any performance holdbacks.)
As much as the puke yellow finish didn't really go over well with the rest of my ski party, it's easy to see in the snow, one of many characteristics that jive with Blam's key requirements for a good snow gadget. It did get a little scratched up as you can see in the gallery, but the scratches were superficial, and kinda made it look tough.