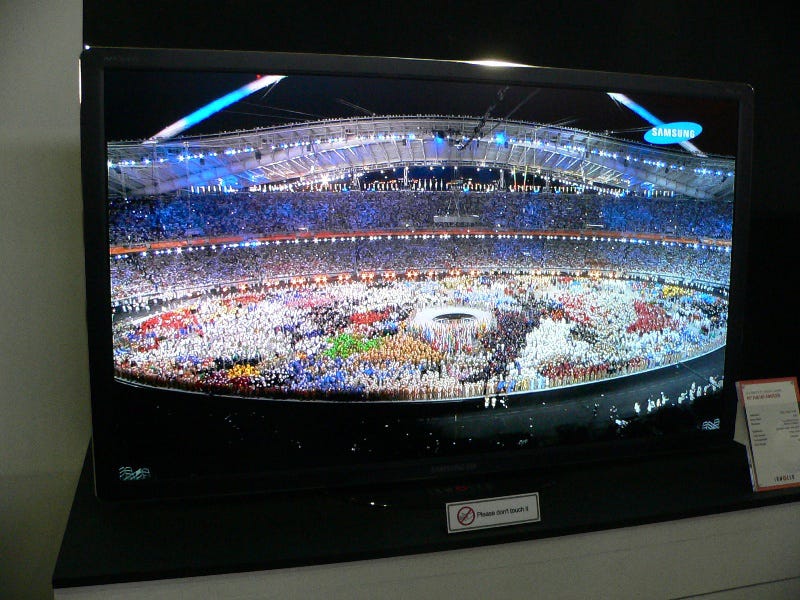 When consumer budgets are tight, companies tend to back off the horrendously priced luxury goods. But according to the OLED Association, it's not poor consumers that are holding up new, bigger OLED sets—it's poor manufacturers.
Ars interviewed Barry Young, Managing Director of the OLED Association, and managed to get a pretty good read on where the OLED industry is, and more importantly, where it's headed. The nebulous long term projections about OLED dominance still stand, but the short term prospects are, in a word, shitty. Here's why:
Some major manufacturers have gotten to be pretty good at building the small OLED TVs we're used to seeing. Samsung is about to introduce a 14.1-inch pipsqueak to go against Sony's 11-inch wonder midget, and prices for these mini-sets should start dropping soon enough. Unfortunately, these small OLED screens are the largest functional television displays anyone is capable of mass-producing right now.