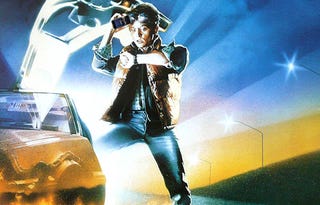 Lots of us have been using the iPhone 3.0 beta full-time. Now we're rolling back, because it is decidedly NOT ready. Here's how to downgrade back to 2.2.1 if you are in a similar predicament.
Now, we're not saying we're surprised, or angry, or anything. It's beta software, and beta software is by definition not ready for everyday use. But in the pursuit of the latest and greatest thing, we all have learned that a little bit of inconsistency or crashiness is often a fair price to pay for being on the cutting edge.
Not so in iPhone 3.0. It's slow as hell, locks up on everything from launching an app to entering a phone number on the numeric keypad, sucks down battery life like an alcoholic who just found his first bottle of MD 20/20 in days, and so on. Add to that a lack of support for MMS as of yet and no apps to take advantage of the background notifications, and you have a fairly useless upgrade, right now. So let's roll it back.
Note: Your iPhone 3.0 OS backups (your phone settings, unsynched photos, text messages, etc) will not be compatible with 2.2.1 once you go back down. So make sure you have a backup from the 2.2.1 days to restore from, or else you'll be starting from scratch.
iPhone EDGE
If you're running OS X 10.5.6, you'll need to do the USB DFU fix outlined in our jailbreaking guide before proceeding.