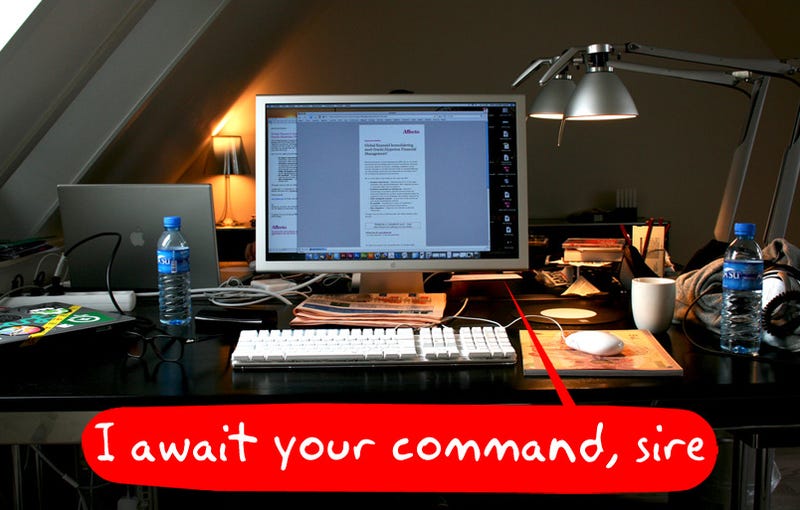 Using VNC, you can log into your home computer from any machine in the world with web access (including your iPhone) to access files, schedule downloads, and tons more. Here's how.
VNC (virtual network computing) is one of those tricks that never gets old, and having it set up can often save your ass—whether you left some info on your home computer that you need at work, want to check on your massive BitTorrent queue to schedule the evening's entertainments, or help your poor parents use clip art in Microsoft Word, having remote access can be handy dandy.
So let's get started:
What You'll Need
• A VNC Server. Mac OS X 10.4 and higher and Windows Vista Ultimate and higher have them built in—but for Windows we find it's easier to use the excellent standalone software TightVNC. Try OSXvnc (Vine) if you're in pre-10.4 territory. For this tutorial, we're using OS X's built-in services, and TightVNC for Windows.
• A VNC client that you will use to access the server running on your home computer. Again, OS X and Windows have built-in clients, or you can use standalones like Chicken of the VNC for Mac or TightVNC for Windows. You can also install these external clients to a thumbdrive for use on computers that aren't yours.
The process is a little different depending on which platforms you're using on each end, but the first thing you'll need to do regardless is set up your home router to forward all VNC network traffic to the computer you wan to control. You may recall we had to do this exact same thing to get BitTorrent working properly—so for a primer on port forwarding, check out last week's Torrent guide or Portforward.com.