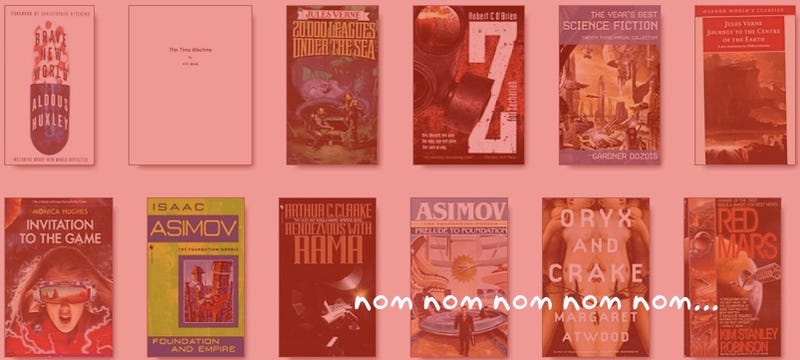 My headline won't put the Updike's of the world out of business, but maybe Google's new technique for scanning books into its ever-growing digital library will help me read more and become a better blogger.
Probably not, you're right.
Anyway, the program, as you may know, is called Google Book Search, and it's pretty simple: Google is right now busily scanning as many books as it can get its hands on and adding the images to a search database. It's just another way the company is slowly taking over the world, but who cares—you can click links in the books when they mention locations and Google Maps will take you there!