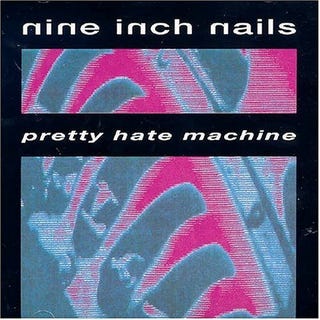 Unlike Jason, I have a reason to be proud of my first album purchase. It was Nine Inch Nails' Pretty Hate Machine on cassette.
For me, PHM really set the stage for all the music I loved in the 90's. I really got into it—even worked as one of those smug record store clerks that looked down at everyone's musical tastes. Unfortunately, I have very little to be excited about these days—except NIN iPhone apps and free albums I suppose.
For Gizmodo's week-long Listening Test (a tribute to all things audio), each writer will be sharing his/her first album. In other words, there will be many more to come.