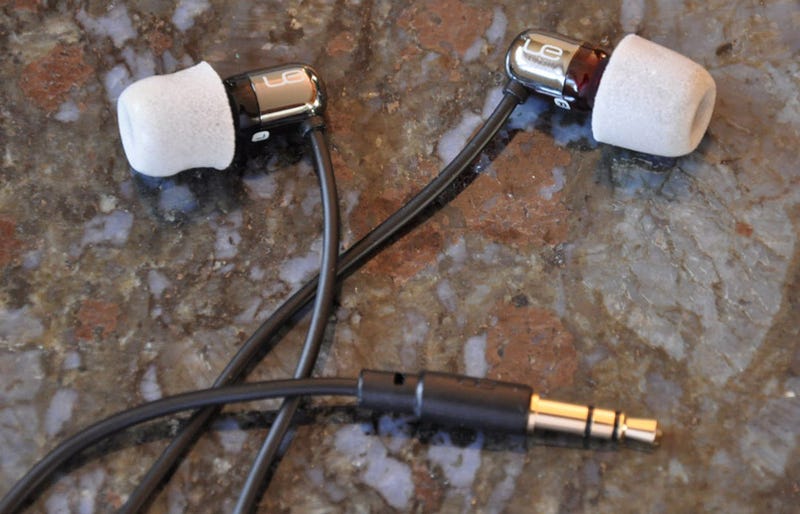 The Gadget: Ultimate Ears 700, the flagship model of a pretty respected headphone maker that was recently (and wisely) purchased by Logitech.
The Price: As you saw above, these babies are brand new, and list for $230.
The Verdict: $230 is an awful lot to spend on earphones, but as we learned last week, sound matters, and the quality in the $200 range really is twice as good as it is in the $100 range. In fact, in sound testing, the UE700 gave Shure's $300 SE310 earphones a run for their money.
I'm not spoiled, earphone-wise, but I'm not slumming it either—I usually carry Shure SE110s. When the SE115s came out, I had to check them out, and sure enough, what Adrian mentioned about fuller bass is totally true. It's not overpowering, and for the price, they're brilliant, but like all headphones in that $100 range, I still feel like there's something missing, a kind of three dimensionality.