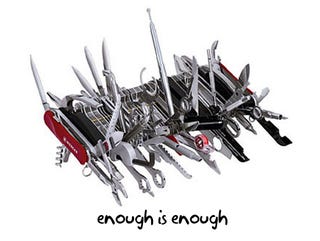 A few months ago, I sat in a think tank with a group of distinguished digital camera experts. We were talking about the future of cameras, what was to come.
One name came up again and again. It was the Flip Video, the little camera that changed the industry. While tech giants like Sony, Canon and Nikon were duking it out in the typical, spec-warring dSLR space, a relatively small company named Pure Digital Technologies developed a real piece of crap camcorder called the Pure Digital Point and Shoot. The video quality was absolutely atrocious for 2006. The name was obviously equally as bad.
But as technology improves, we're reaching the era of "good enough."
The Pure Digital Point and Shoot (later renamed the Flip Video/Mino) was pocketable, cheap ($180) and served an important function: It was the perfect YouTube camera. And that, in itself, was enough.