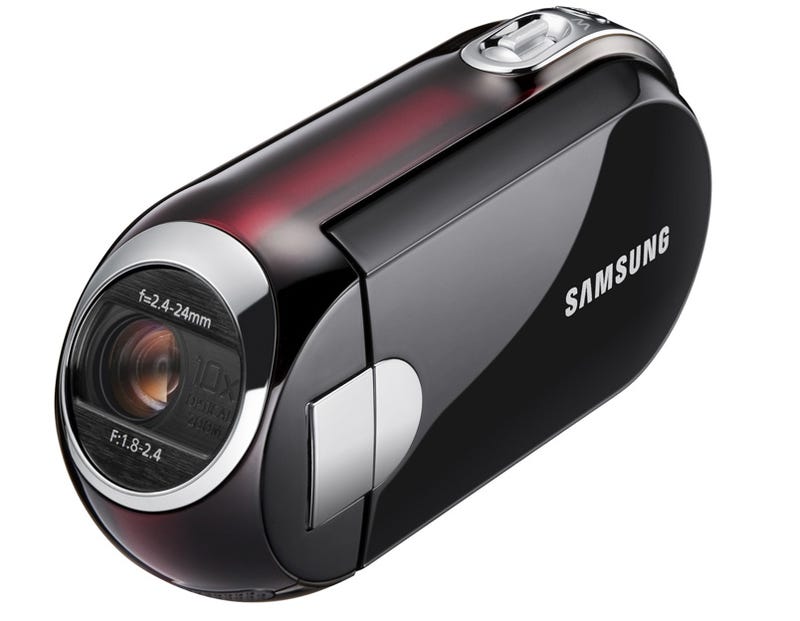 Okay, aliens would probably use some kind of holographic 3D recording device, but if they were stuck on earth, they'd be drawn to Samsung's SMX-C14 and C10.
: Samsung just sent us the specs, and they're kinda gross, from the looks:
Normal mode: 720x480/60i
Web mode: 640x480/30p
Digital still photos: 800x600, but increased to 1600x1200 by interpolation.
You're not imagining things if you have a sense of deja vu—Samsung's HMX-R10 was the first to pull of the alien eye look.