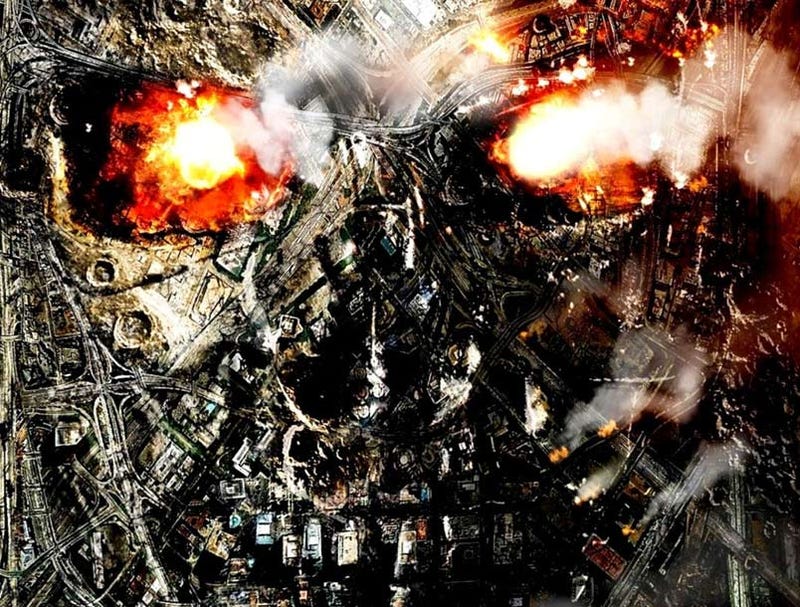 In the future, if you're walking around and encounter a Terminator, do not run.
Shout its model name at the top of your lungs "Teee EIGHT HUNDRED!!!" or "MOTO-TERMINATOR!!", then run. That way the kiddies back in 2009 can Google for the proper toy.
The Terminator franchise has always been inherently ridiculous. We're talking about killer robots that travel through time—without guns or clothes, of course—to not only destroy John Connor, leader of the Resistance, but take out his mom. (Destroying his mom's mom, mom's mom's mom or anything along these genealogical lines would have been easier, but a bit too far-fetched.)
And that's exactly my point. Our favorite, ridiculous franchises regularly walk precariously across that deep valley of ludicrousness, but instead of taking its chances on the tight rope like Star Trek did, Terminator Salvation double flips over the chasm on a motorcycle.