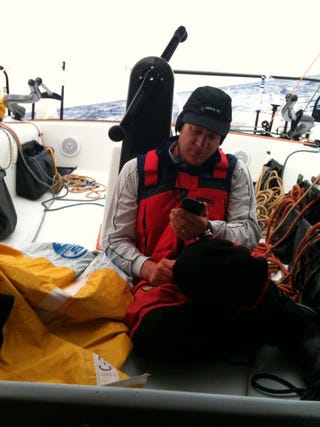 July 6, 6:00 PM PST After we licked our wounds, we made sail changes all day. With just the two of us and a lot of sail area, each change is a major project.


Therefore, we think before we act, and we triple check everything. The one who's steering watches for the one who's on the fore-deck.




I took that picture with an iPhone tracking our progress on our GPS app, while steering, as Mark was hoisting the Code 3 sail.