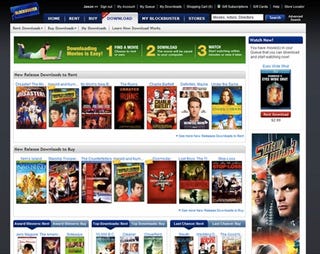 A whole mess of Samsung web-enabled HDTVs and Blu-ray players are about to get access to Blockbuster's OnDemand service. Since OnDemand doesn't require a monthly fee, this is a nice little value-add.
For owners of select TVs and Blu-ray players, Blockbuster OnDemand will function just as we've seen it before: as a broad on-demand film catalog with a decent selection of newer films. The press release is irritatingly indirect about which products will be supported, but Crave has parsed it for us:

LNB650 series, LNB750 series, UNB7000 series, UNB7100 series, UNB8000 series, PNB650 series, PNB850 series, PNB860 series.
In addition, it looks like virtually all 2009 connected Blu-ray players from the company will support the service, since they already support other, similar ones, including Netflix. Expect the relevant firmware updates and widget availability in fall of this year.