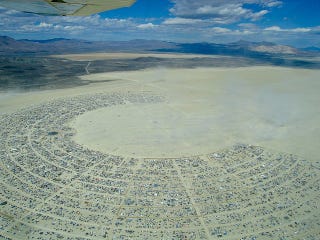 Is it an alien desert crop circle made from cars and campers? Some kind of ancient civilization uncovered by freak dust storm? Truth be told it's neither, actually:
It's Burning Man 2005!
Giz reader Dean sent in a slew of aerial photos from the event four years ago after reading our post on the retro rocket being erected in Nevada this year.