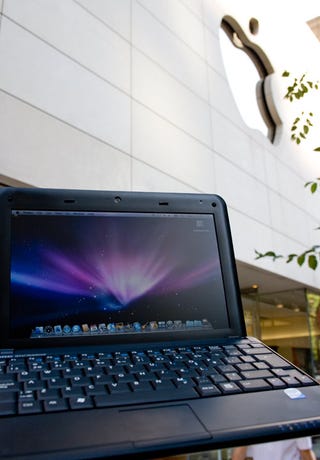 I'm a little torn. In even acknowledging the OpenBook Nano, I ensure that Apple will shut down Macwind, the company selling stock MSI Wind U100s preloaded with OS X for $399. But that's not the worst of it.
Following handwritten correspondence and a voicemail, I'm fairly certain that "Macwind" is just one industrious high school kid with a nice website.
But Macwind has requested this review, and how could I possibly pass it up?
So Apple, I plead that you go easy on "Craig," the owner of Macwind, even if his practice of preloading OS X onto netbooks for resale (using publicly available tutorials, I'm sure) is pretty unquestionably a breach of one or more laws.