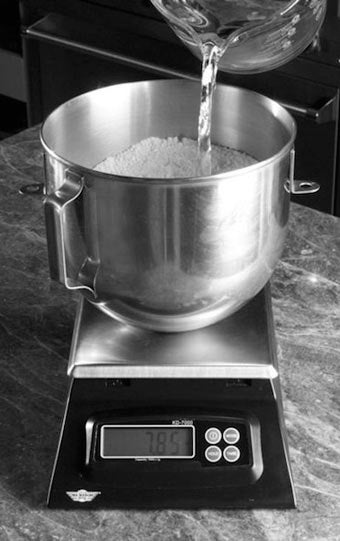 Food writer and culinary expert Michael Ruhlman didn't want us to get through a week of celebrating kitchen gadgetry without singing praise of the digital scale. Damn the cups and tablespoons, cooking by weight is the only path to awesomeness.
The kitchen is a place where tools, gadgets, and gizmos—that is, the very non-human objects that entrance guys—are in continual use. I, like every cook I know, love my tools. The breakfast chef instructor when I was at cooking school reportedly slept with her omelet pans. She understood. Cooks throughout America go kind of silly in the head when they go into a cookware store (I pretty much want everything I see even when I don't need anything).
While important to remember—as American's chief food geek Alton Brown has noted here and elsewhere—you don't want unitaskers in your kitchen (unless it's an air-popper used to toast pine nuts!), things like hand blenders and cable thermometers with wireless remotes are incredibly useful.