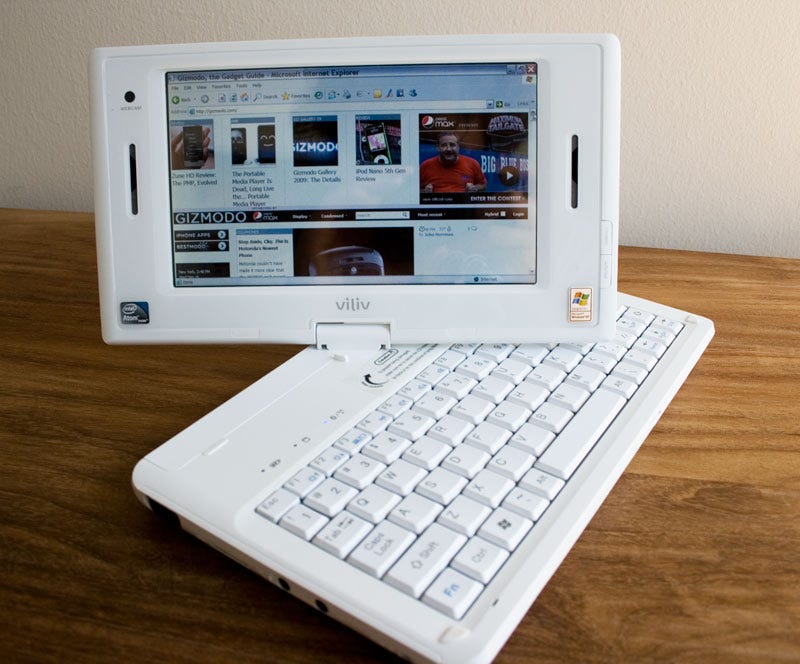 As a kid, I never ordered a deep sea submarine off the back of a cereal box only to discover it was a lousy little model. But I did fall for the promise of the Viliv S7 convertible netbook.
The Price
Starts at $630 (with 1.3GHz Atom, 1GB RAM, 32GB SSD, Win XP)
The Verdict
A lousy screen ruins the entire experience.
At 1.76lbs, the viliv S7 sounds like a small machine. And compared to your average 10-inch Atom netbook, it really is. But the viliv S7 never feels small...not like its little brother the viliv S5. Because as soon as you swivel the screen from netbook mode to tablet, it feels bulkier, heavier and completely unfun to use.