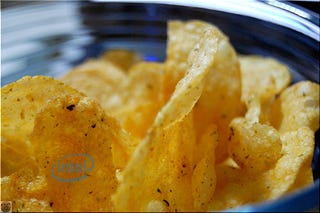 Intel makes a lot of processors. Too many, maybe. Don't know what the difference a Core i7 and a Core 2 Duo? A Bloomfield from a Wolfdale? A Sasquatch from a Yeti? You're not alone.
Chips, Chipsets and Damned Chipsets
Okay, so the first thing to understand is that an Intel brand, like Core 2 or Core i7, actually refers to a whole bunch of different processors. Although they generally have the same basic microarchitecture (in other words, chip design), the brand envelopes both desktop and mobile chips, chips with radically different clock speeds, that use different motherboard sockets, etc.
Because of these differences, each particular chip is given a codename, chosen for obscure geographical locations (seriously, plug just about any codename into Google Maps). For instance, the original mobile Core 2 Duo processor was Merom, and it was replaced after about two years by Penryn, which was manufactured using a new 45-nanometer process to be more efficient. Quite different, these two, but Intel pimped both as Core 2 Duos nonetheless.
Click to view
View Intel in a larger map
Although Intel doesn't market chips according to their codenames, the individual chip gets a model number that gives you an idea of how it compares, spec-wise (clock speed, cache size, etc.), to other chips in the same group. So, a Core i7-950 is gonna be faster than a Core i7-920, and a Core 2 Duo P8600 isn't going to quite stack up to a Core 2 Duo P9600. The difference between a P8400 and P8600 is obviously less than the difference between a P8600 and a P9600. To match a particular chip codename to a particular model number, though, you probably have to do some Googlin' (or Bingin').
In some cases, Intel pushes chips with a ULV designator for "ultra-low voltage," which doesn't mean anything in particular in terms of chip design, since it includes several brands of chips, from Core 2 to Celeron. The point is that these chips power notebooks that are almost as portable at netbooks, but are more expensive, so computer makers (and Intel) make more money.
While we're at it, I might as well explain what the hell Centrino is. It's not a single chip, it's a platform. That is, it's a combo meal for notebooks with a mobile processor, a chipset (essentially the silicon that lets the processor talk to the rest of the computer) and a wireless networking adapter. Typically, Intel releases a new combo meal every year, though they're all been called Centrino, with the most recent making the leap to being called Centrino 2.
The reason we decided to tell you all this stuff now is that Intel is gradually phasing out the Core 2 family, like Pentiums before that, and is moving Core i7, Core i5 and Core i3 up to take its place. This is how all the families relate to each other...
Nehalem Rising: Core i7, Core i5 and Core i3
Core i7 systems use a totally new microarchitecture called Nehalem, and it's badass.