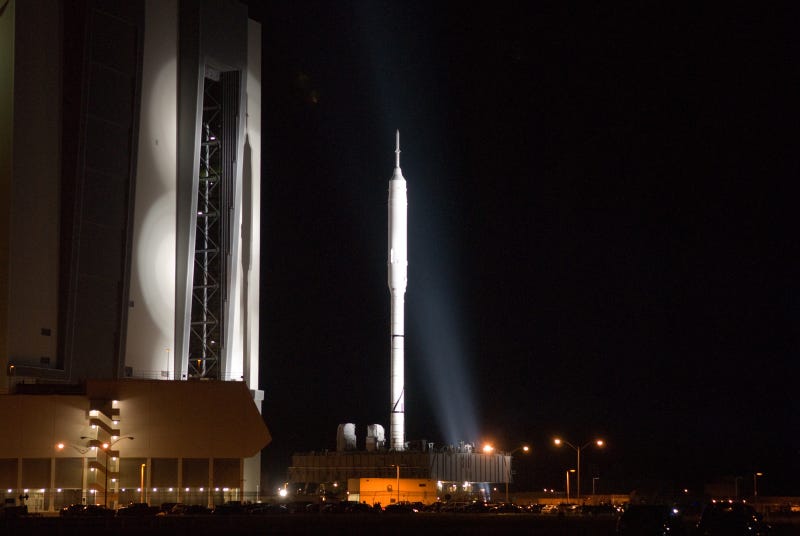 At last! The new Arex I-X rocket—the first iteration of the rocket that will take humans back to the Moon and beyond—is out of NASA's assembling facilities, and is now at Launch Pad 39B, getting ready for launch.
The assembled Ares I-X was mounted aboard NASA's sandcrawler at Kennedy's Vehicle Assembly Building at 1:39 a.m. It arrived at Launch Pad 39B around 7:45 a.m.
The Ares I-X will test the viability of the 100-meter high Ares I, NASA's tallest, most powerful rocket since the Saturn V. The Saturn V was ten meters higher than Ares, and it remains the biggest, most powerful rocket ever launched.