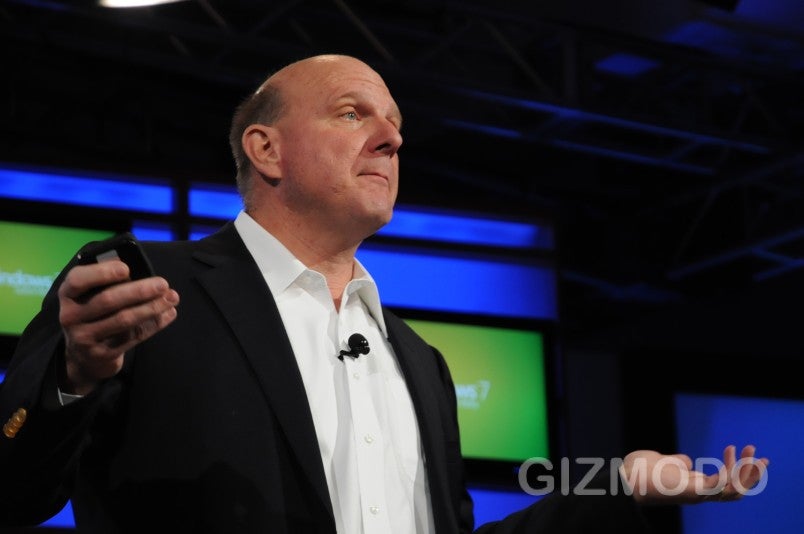 S
We're at the official Windows 7 launch. The Ballmer, of course, is going to be doing a WAHOO speech. We're told there'll be some surprises, too. Updated live.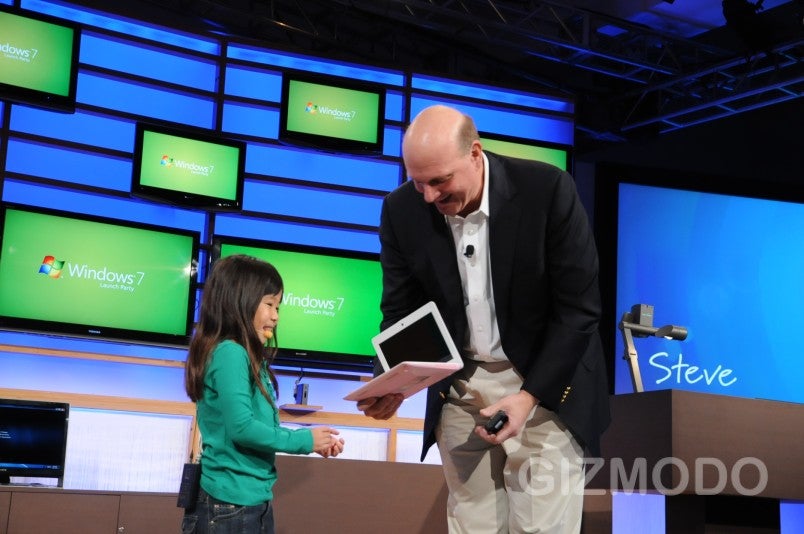 S
Jason's favorite Asian child, Kylie from the Windows commercials, just brought out Steve, and he bribed her with a pink laptop.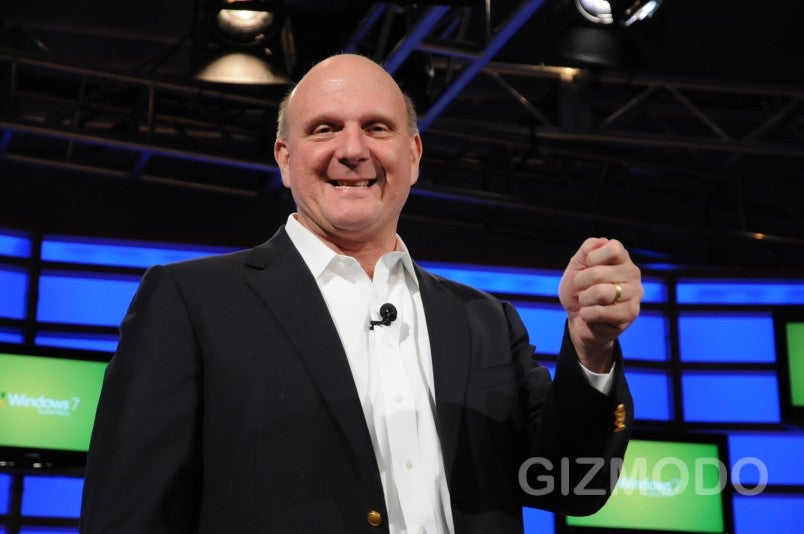 S
Also, Steve is a Windows 7 PC, effectively immediately.
We're still here, btw—Microsoft's just been walking through Windows 7 features you guys have seen a million years ago while I shoot tons of photos of Steve with awkward facial expressions.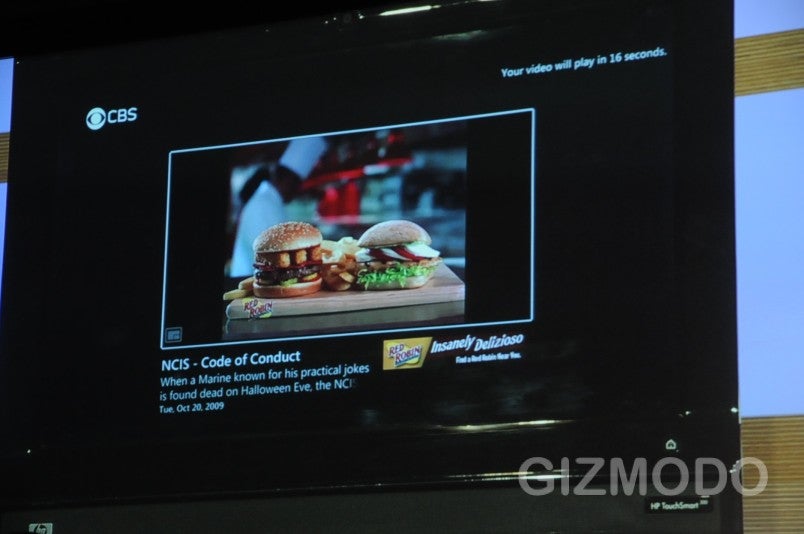 S
New CBS streaming video integrated with Windows Media Center. No real details, but you don't need a TV tuner. So I guess that's CBS's answer to Hulu?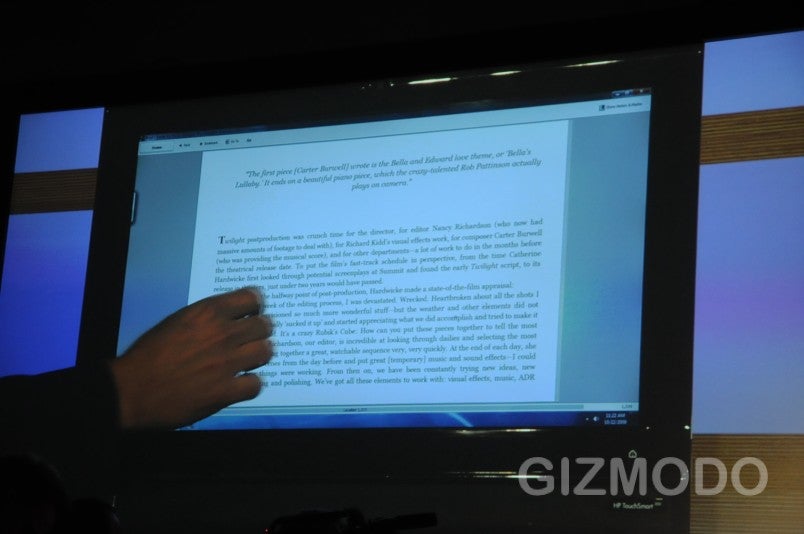 S
Amazon multi-touch Kindle app for Windows 7—full color photos, pinch zooming to enlarge text, looks awesome. Could be a much-needed killer app for Windows 7 tablets. Maybe.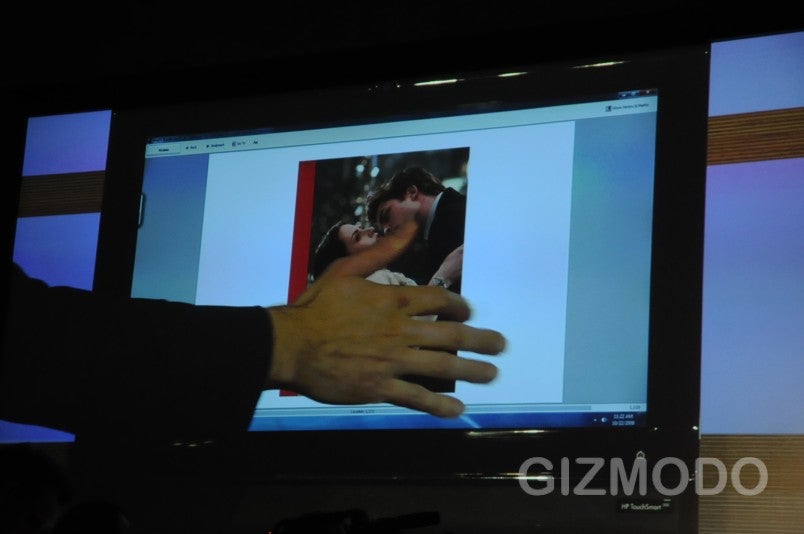 S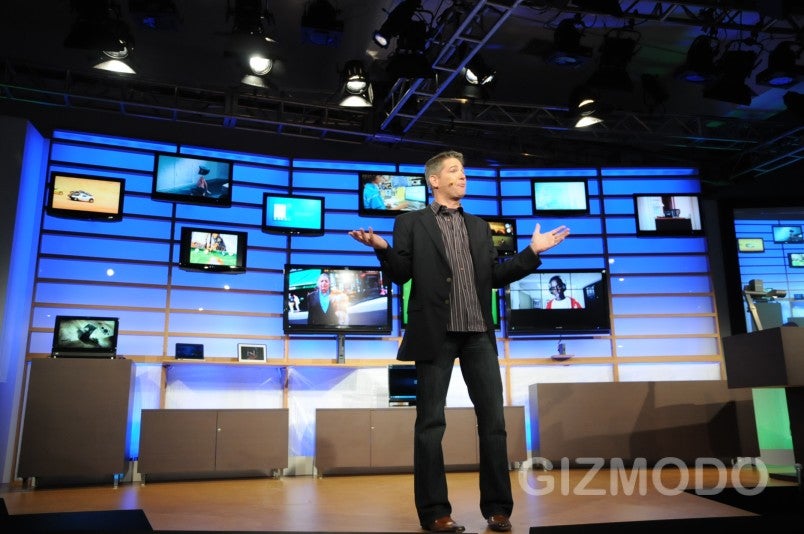 S
Streaming to 16 different screens from one Windows 7 PC using Play-To feature is actually kind of impressive.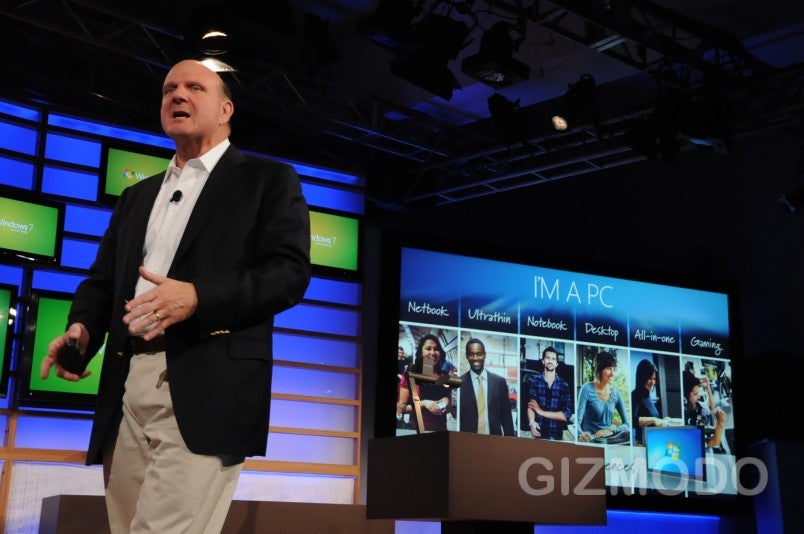 S
Oh my, so many kinds of PCs. So many.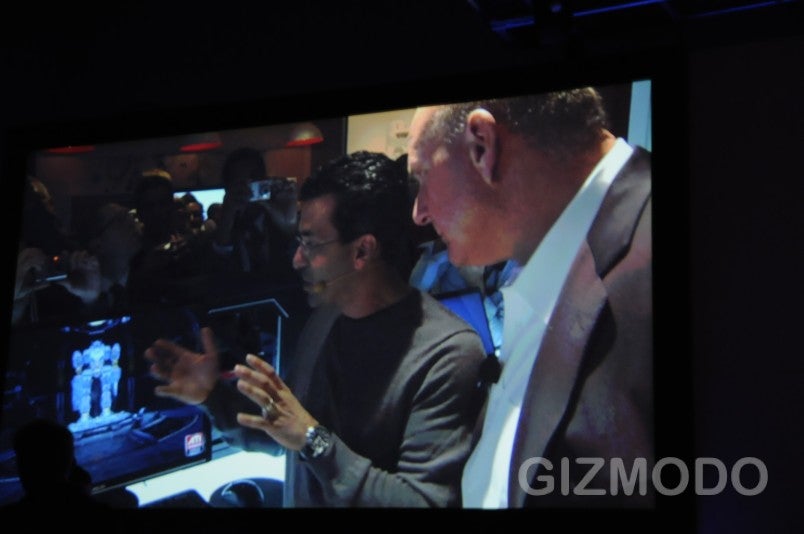 S
Apparently, there are so many PCs, Steve needs somebody else to explain them all to him.
And, that's it!