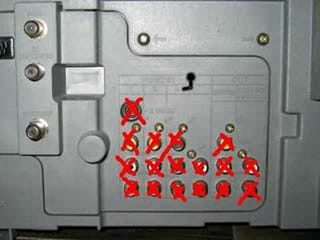 Still use component connections with your cable box? Listen up: the MPAA has again asked the FCC to let studios disable analog connections during certain on-demand movies. The FCC currently bans this, and here's why that's a good thing.
Lots of gear that's still kicking around only has an analog connection with a cable box: like TiVos and Slingboxes made before 2004. And what about your TV? You'd likely be forced to upgrade to gear with digital ports (like HDMI) to watch movies protected with Selectable Output Control.
The studios are desperate to show on-demand movies over cable prior to their DVD release, but claim they can't without SOC. They say the tech protects their revenue by blocking easy analog copying—the so called "analog hole". Problem is, DVDs (a supposed secure format) get ripped and shared online, anyway.