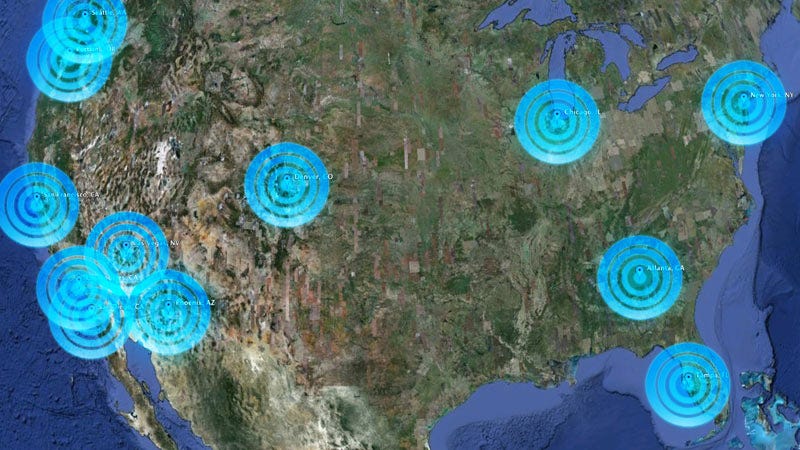 Given carrier reputation and our own iPhone call drops, we were pretty surprised to discover, through careful testing in 12 markets, that AT&T's has pretty consistently the fastest 3G network nationwide, followed closely—in downloads at least—by Verizon Wireless.
Let's get this straight right away: We didn't test dropped voice calls, we didn't test customer service, and we didn't test map coverage by wandering around in the boonies. We tested the ability of the networks to deliver 3G data in and around cities, including both concrete canyons and picket-fenced 'burbs. And while every 3G network gave us troubles on occasion, AT&T's wasn't measurably more or less reliable than Verizon's.
It was measurably faster, however, download-wise, in 6 of the 12 markets where we tested, and held a significantly higher national average than the other carriers. Only Verizon came close, winning 4 of the 12 markets. For downloads, AT&T and Verizon came in first or second in nine markets, and in whatever location we tested, both AT&T and Verizon 3G were consistently present. If you're wondering about upload speeds, AT&T swept the contest, winning 12 for 12.
The Cities
Last year, we did an 8-city coast-to-coast test, and called Sprint the big winner. This year, we have results from 11 cities coast-to-coast, and even got to test (during what was otherwise vacation time) on the Hawaiian island of Maui. Also, unlike last year, we were able to test T-Mobile's new 3G network, active in all the markets we visited (except, at the time, Maui). For being such a latecomer, T-Mo did well, and the numbers show even more promise from them.