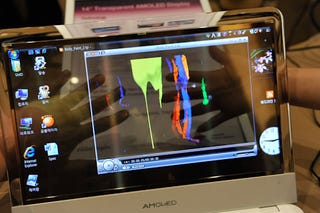 CES week meant one thing: Absolute gadget overload. Here's the best of Gizmodo's dispatches from gadget hell, all in one place.
Monday—The Pre-Pre-Pre-Show

This is the day that the press starts to show up, and when the conference begins to assume its horrible shape. It's not really CES, but it's starting to feel that way.
• MSI's lineup semi-leaked, including a dual-screen ereader and a 3D laptop. These, nt coincidentally, will be concepts and words you'll be unbelievably tired of by the end of the week. GET READY FOR 3D EREADERS, Y'ALL.