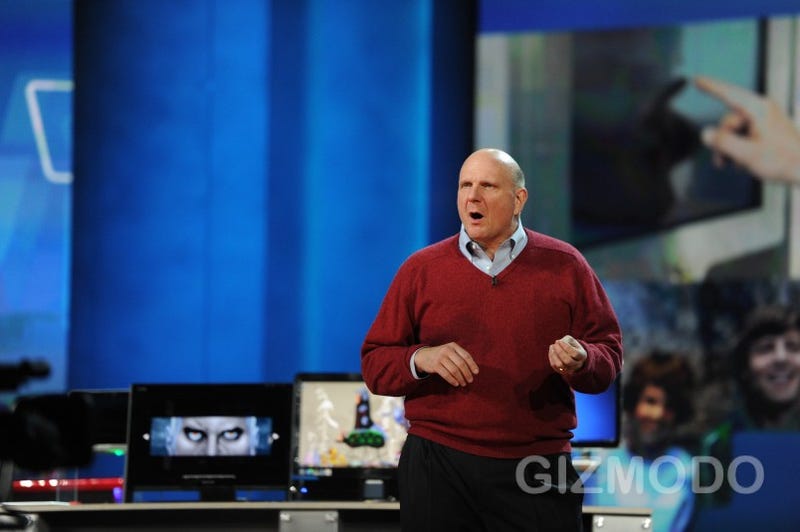 Microsoft big boss Steve Ballmer is just now taking the stage here in Las Vegas to kick off CES 2010. What's he gonna do and say? Here, I'll tell you. UPDATING THROUGH THE KEYNOTE
Update: The keynote began with a testimony on the benefits of technology from SNL's Seth Myers. He thanks technology for all of the wondrous humiliations he can now participate in, such as worldwide publication of Halloween images, buying tobacco-store Indians on eBay, and having his grandma tell him he looks too fat or too thin from 1200 miles away.
Seth Myers as drunken smurf:

Says Ballmer: "We Bing and we Bing and we Bing. Bing! Bing! Bing!"
Steve doesn't have a whole lot of breaking news today. The company has already confirmed that the Xbox 360 motion-sensing technology codenamed Natal would be available in time for the holidays. Also, that that sexy Windows Phone the HTC HD2 will be coming to the US, via T-Mobile, sometime this spring.