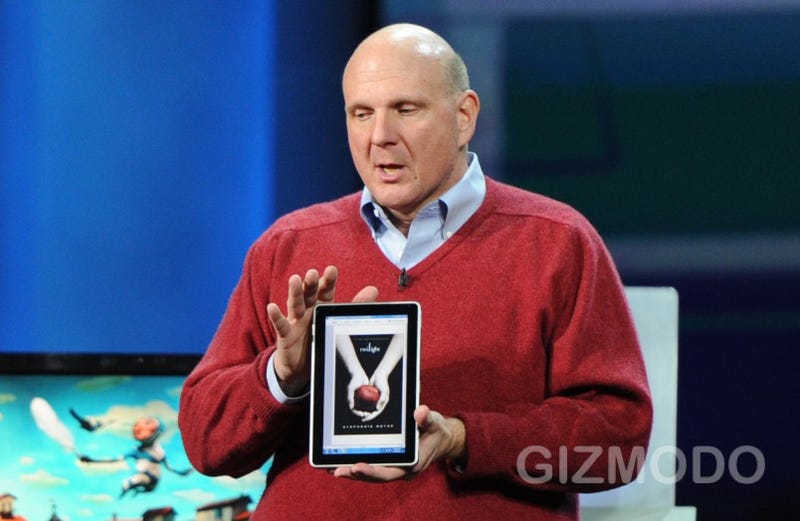 It's not Courier, but HP's rumored slate PC is here, now. Steve Ballmer and his hardware specialist Ryan Asdourian just showed it off, and man is it cute. Updated with VIDEO
Update:Adrian just spotted this official video:

"They're more powerful than a phone and almost as powerful as a PC. Perfect for reading, surfing the web and taking entertainment on the go," said Ballmer at his CES 2010 opening keynote. He says that it will be available this year.