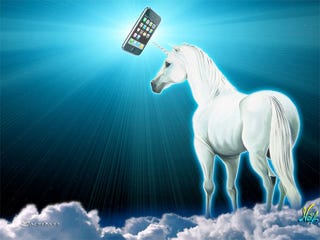 Yes, the Apple Tablet is coming next week! But do you know what gets me even more excited? A new version of the iPhone. But how will it be different? Let's look at the rumors.
Will it be announced on January 27th?
While the original iPhone was announced in January 2007, a full six months before it was released, the 3G was announced two months before its release and most recent version, the 3GS, was announced a mere month before its release. There's no real reason for Apple to announce a new version of the iPhone months before its release at this point, and if they really are announcing the tablet on the 27th, there's no reason to overdo it by announcing both. The only way they'd announce it next week is if it was being released much sooner than anticipated. Probability: 20%
When is it coming out?
Yes, a new iPhone will be released this year. Foxconn, Apple's main manufacturer, is rumored to have already received the order. But when, exactly, should we expect to see it?