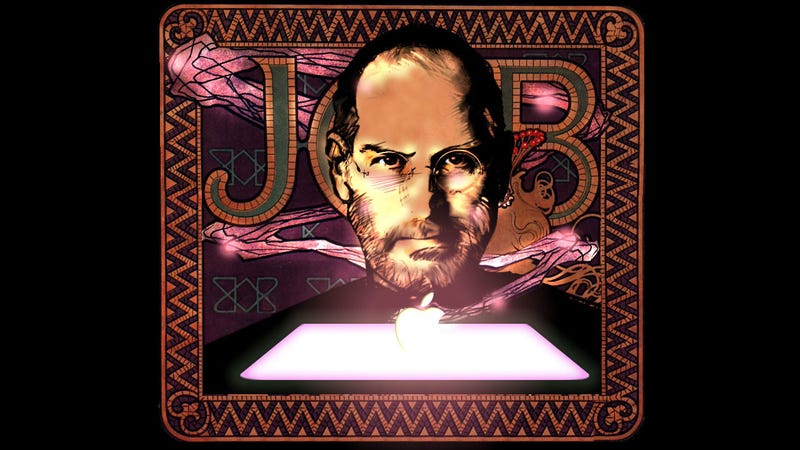 Flash an exotic prototype, then—Presto!—get people to buy your more boring stuff. That kind of thinking still rules at most electronics companies. Apple under Steve Jobs only shows off actual products. The difference? Apple's arcane secret to success.
A specter harrows the consumer electronics industry: malaise. Like washed-up Catskill magicians unable to let go of old routines while a brash upstart steals their audience, nearly every maker of consumer electronics in the world clings to a quaint song-and-dance about prototypes.
"Here is your possible future," they bark, flourishing the latest conceptual product from the lab. "Now watch us make it disappear!"
Apple's chief magician knows better, pulling solid objects out of the aether; products you can actually buy.
If this sounds like a minor complaint about most of the industry's lack of imagination in marketing, you're misunderstanding the whole act. The fact that Apple does not reveal prototypes but shipping products is the fundamental difference between their entire business strategy and that of the rest of the industry. It evokes a feeling of trust between Apple and consumers—that when Apple actually reveals a product, it's something that they're confident enough to support for years to come.
For the better part of the last century—starting arbitrarily with the 1934 Chicago World's Fair and its stark, Randian slogan: "Science Finds, Industry Applies, Man Conforms"—the producers of consumer goods have stuck to a basic formula: Show off a prototype; gauge public response; then release a commercial product that is less ambitious, if released at all.
It worked in part because it told a compelling story. "Here is what the future looks like; and here's an intermediate step towards that future that you can buy today." Electronics' sister industries followed the same tack. Car shows were populated with prismatic concept cars hewn with non-Euclidean angles rotating on raised daises. Videogame tech demos showed graphics too impossible to believe, but entrancing enough to betray our better judgment.
But in Jobs' encore performance, Apple has changed the routine.
Outwardly Apple's showmanship is competent, workmanlike. Jobs-as-performer wears an understated uniform that does not distract from the act. His humor, when it exists, is subtle. The closest an Apple keynote gets to pomp are pie charts that look like wooden logs.
Yet when Jobs reveals the company's next product, there's a critical difference: It exists. When possible, it is available for retail purchase the same day. There are few maybes or eventuallys tempering the presentation: "Here is the tiny miracle we've created. We want to sell it to you today."
As a counter-example, let me pick on Lenovo for a moment: At CES this year, they showed off the Ideapad U1 prototype, a netbook with a screen that could be decoupled from the keyboard to operate as a multitouch tablet. Clever idea, seemingly well considered and brain-bendingly not available for purchase today.