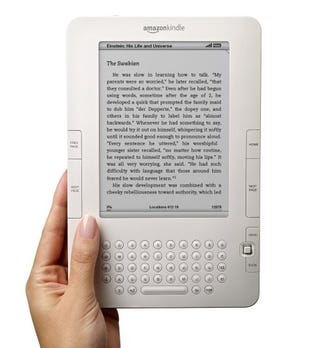 Amazon just announced that the Kindle will have its own app store, with partners ranging from publishers like Zagat to, believe it or not, game makers like EA. E-ink gaming? What?
Says Amazon's vice president for Kindle:
We knew from the earliest days of the Kindle that invention was not all going to take place within the walls of Amazon. We wanted to open this up to a wide range of creative people, from developers to publishers to authors, to build whatever they like.
In that spirit, they've opened up development to selected partners (not everyone, yet—a wider release will come later this month) to create apps for the Kindle platform. There'll be three kinds of apps: Free, one-time payment, and monthly payment. Interestingly, because the Kindle is sold without a monthly fee for the wireless connection, these developers will have to pay 15 cents per megabyte for content delivery. They'll keep 70% of the revenue after those expenses are recouped by Amazon—more info on that stuff here.