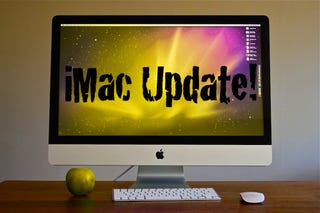 The iMac's notorious flickering problem has been solved through a firmware update. And after a few weeks' hiatus, Apple has continued shipping 27-inch iMacs. This may be it.
Can You Safely Buy a New iMac Yet?
Nope, but you might be able to next week.
Why?
There are two noted problems with iMacs—the 27-inch models in particular. First is an issue where their screens flicker. Apple released a firmware update for the problem, but it didn't seem to fix it. However, the second firmware update looks to have been more successful. How successful?