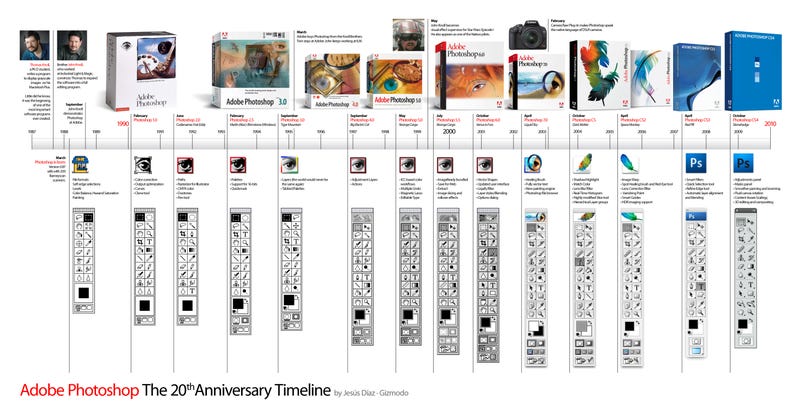 Twenty years ago today, Adobe Photoshop 1.0 was released. And it changed the world as we saw it. Because it literally edited our vision.
Click on the image to see the high definition timeline
Photoshop is the invisible hand that touches everything around us. From advertising and commercials to the front page of magazines and political propaganda; going through motion pictures and art, Photoshop is everywhere, pushing the limits of reality, and morphing the world around us to fit what companies want us to believe, buy, and enjoy.