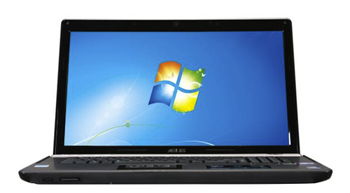 Check out three new Windows laptops to suit every style. The ultraportable ThinkPad X201, the Asus N71, and the new Dell Latitude.
ASUS N71JV-X1 NoteBook
Asus outed their newest notebook to feature the smart and power saving Nvidia Optimus system. This new technology allows for easier transitions in GPU dedication between graphics intensive apps and benign tasks—essentially saving you battery life in the long run since the GPU will draw less power when not in use. This is a very good thing since this 17-incher packs a Nvidia GeForce GT 325M with 1GB of dedicated RAM. For around $900 you also get a Core i3 running at 2.26GHz, 500 GB of hard drive space, and 4GB of DDR3 RAM. Snag it here.