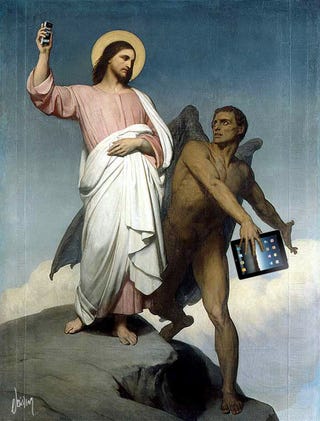 You're considering an iPad. You're giving it serious thought. But the doubts are mounting, and you can't quite pull the trigger. You know what? Time to man up. You want the iPad. You need the iPad. Do what's right.
Honestly, there are a lot of good and bad reasons to buy or not buy an iPad. This is for those who just need that extra little push.
• They're a Bargain, I Should Buy: Okay, maybe not at the upper price points. But come on. For $500 you can get an eBook reader, a web browser, a media player, and a gaming system all in one. It's a steal.
• A New Apps Frontier, I Should Buy: Do you like your iPhone apps? Of course you do. That's why you put up with AT&T. Those apps—especially the games and the content, but really everything—are going to be amazing on the iPad. And not just because they're biggie-sized! It's also a more mature SDK and a more powerful device, one that developers are scrambling to showcase their best stuff on.